General Trading
General Trading under Sahan Group of Companies includes : Export of livestock, meat and farm produce such fruits and vegetable; Import of Assorted Goods; fertilizers, high breed seeds , pesticides etc
Livestock export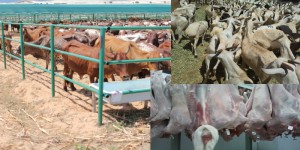 Under the Livestock Sector, Sahan Group of Companies (SGC) is primarily engaged in the business of exporting, transporting, supplying and trading in all kinds of live livestock and livestock meat within Somalia and abroad. SGC also engages in the wholesale of slaughtered and un-slaughtered livestock, animal feeds,  transportation of livestock and feeds and management of slaughter houses.
Import of Foodstuff, Textile, Building Materials, and Assorted Goods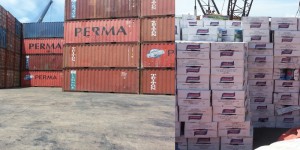 SGC  import sector based in Mogadishu and specialized in importing a wide range of products such as rice, sugar, palm cooking oil, wheat flour, vegetable cooking oil, and powder milk, grains, pulses, oil seeds, spices, beans, wheat, maize, tea, coffee, fruits, vegetables, ingredients, animal feeds, dry fruits, fish, poultry, textile, building materials, human & vet drugs, medical tools and equipment, vet tools, farm land inputs among others.