Logistics and Construction
Sahan Group of Companies (SGC) under the Logistics and Construction Sector is involved in Minor and major constructions; residential, non-residential, roads, dams, irrigations canals, fencing etc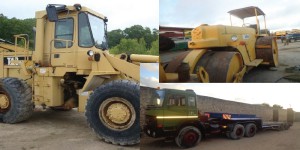 SGC has various assets to assist in the fulfillment of projects and contracts in the construction industry among them Heavy Duty Equipment as illustrated on the image.
Intent for Partnerships
SGC Logistics and Construction division can offer one-stop Logistics Solution for your esteemed company and your international cargos. SGC do hope getting the trial order from you and your company, and we expect to build the long-term cooperation relationship with your company after you feel satisfied in the trial business.